Jewel, as well as Canopy Park and the attractions, are certified SG Clean. 

PlayAtJewel Membership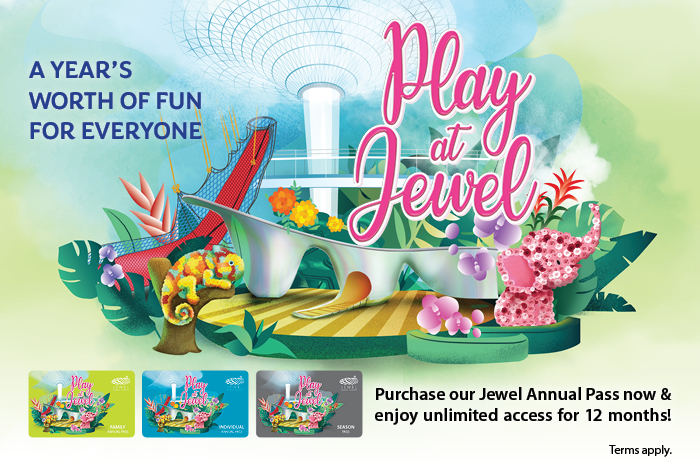 Enjoy unlimited access to our play attractions, such as Canopy Park, Canopy Bridge,  Hedge Maze, Mirror Maze, Bouncing Net and Walking Net, as well as exclusive shopping and dining discounts all year round! Guests can choose from different types of membership such as families, individual adults, children and seniors for their prefered membership.

Corporate Membership Programme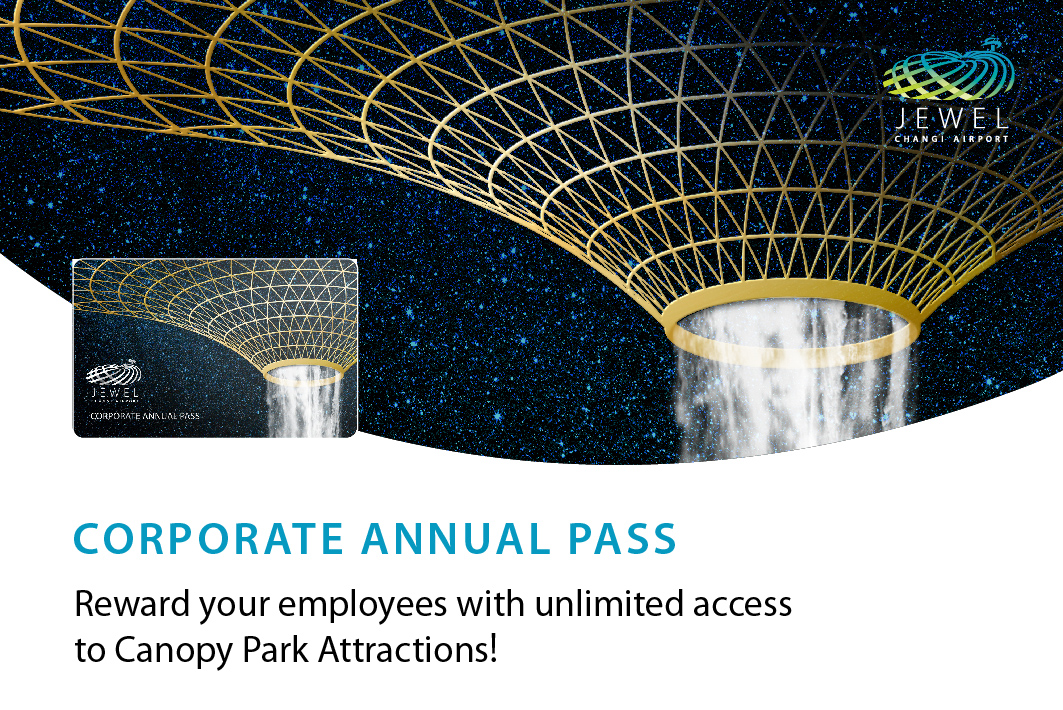 Enjoy Unlimited Admission, Jewel Privileges, Discounts on Jewel's Guided Tours and more! Click here for more information.
Terms & Conditions apply. 
DOWNLOAD APPLICATION FORM