Jewel as well as Canopy Park and the attractions are certified SG Clean. 

Changi Experience Studio

Go on a journey of fun and discovery through the exciting virtual world of Changi Airport! Engage in the wonder of amazing projection experiences and enjoy interactive games and immersive shows. In this first-of-its-kind digital attraction, experience the magic of technology and learn about aviation and what makes the airport tick.

Corporate Membership Programme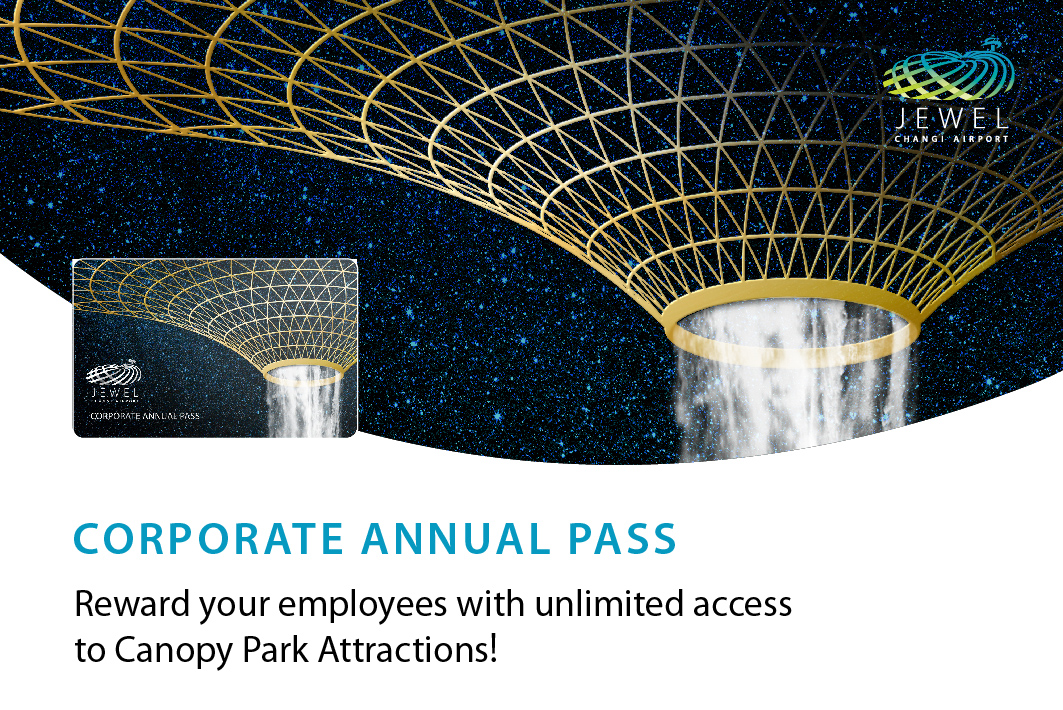 Enjoy Unlimited Admission, Jewel Privileges, Discounts on Jewel's Guided Tours and more! Click here for more information.
Terms & Conditions apply. 
DOWNLOAD APPLICATION FORM