THE MARVEL AT JEWEL'S HEART
Take in the grandeur of the HSBC Rain Vortex, the world's tallest indoor waterfall at 40 metres high and the nucleus of Jewel.


[ADVISORY]  In line with the Singapore Government's enforcement measures to limit social gatherings, we regret to inform that the Light & Sound show will be temporarily suspended from 26 March 2020 until further notice.
MORE ABOUT
HSBC RAIN VORTEX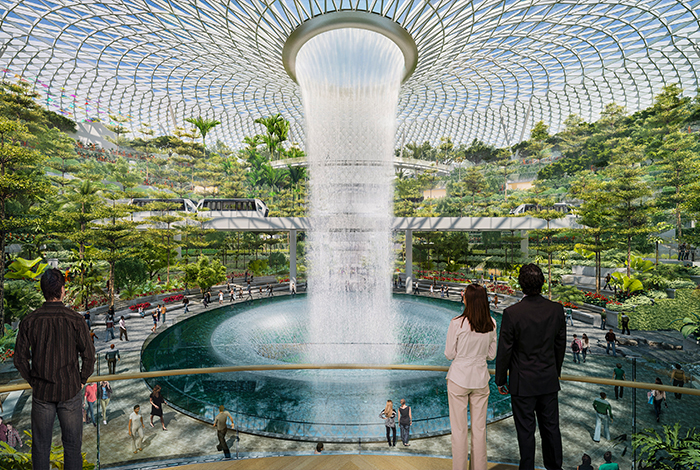 Spectacular by day
Flowing 40 metres down to the basement, the mighty cascade will mesmerise you as the sunlight catches the spray.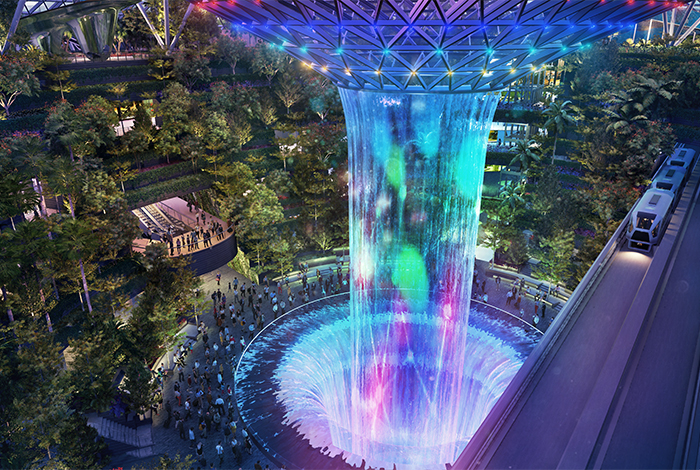 Stunning by night
When the sky outside darkens, the continuous pour of the HSBC Rain Vortex takes on a mystic splendour. Come nightfall, the sheet of water becomes a screen on which a light-and-sound show is projected. Relax at one of the many vantage points surrounding it and enjoy the show.