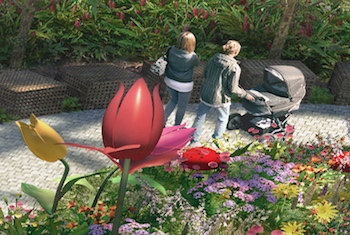 Petal Garden
Look out for spectacular blooms that are always on display at this pocket of perennial spring.

Free 3 months of unlimited fun with Bundle 2 & Bundle 4
The promotion has ended on 10 August 2020. 
For guests who have purchased the tickets, please book your preferred timeslot below for repeat visits. 

Terms apply. Strictly online ticket sales only. Patron's account holder must be present with the group on the day of  their visit.
FOR EXISTING TICKET HOLDERS,
BOOK YOUR NEXT VISIT HERE
FOR EXISTING TICKET HOLDERS,
BOOK YOUR NEXT VISIT HERE