THE WINSOME CHARM OF A GARDEN IN BLOOM
Enjoy creative displays of seasonal flowers from around the world. Coming in every colour and shape, from the delicate to the flamboyant, these blossoms will lift your spirits. Capture fabulous photos as a memento of your day at Jewel!
[ADVISORY] The Petal Garden will be closed for maintenance from 6 April to 13 April 2020. It will reopen on 14 April.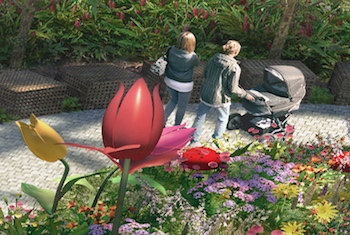 Petal Garden
Look out for spectacular blooms that are always on display at this pocket of perennial spring.