Introducing the new changi app
From real-time flight updates to seamless pre-booking of attractions, and from swift payments to rewarding shopping experiences, the Changi App enhances every step of your journey through Changi Airport and Jewel Changi Airport. It's not just an app; it's a handy personal concerige at the palm of your hand!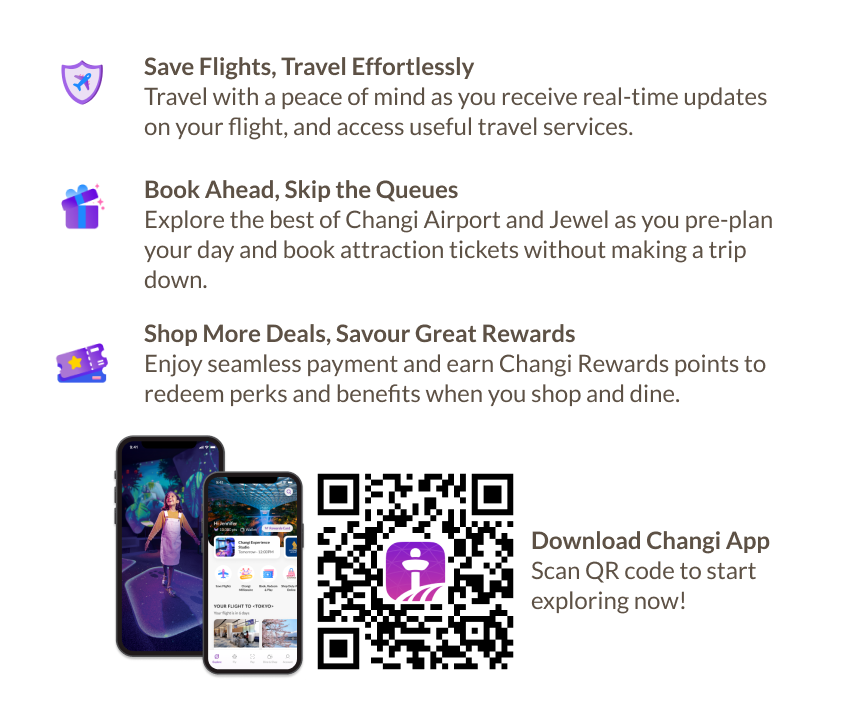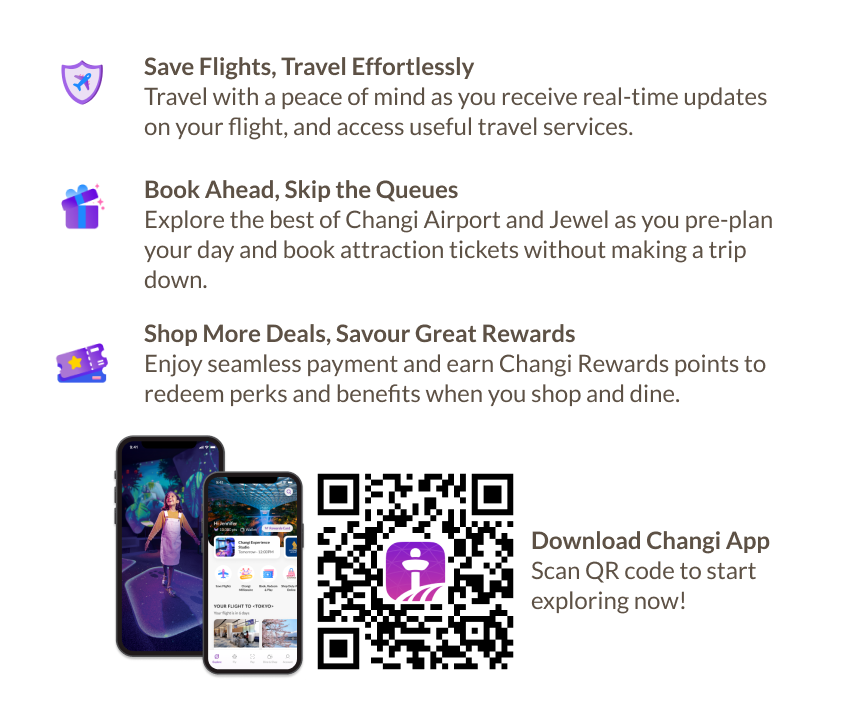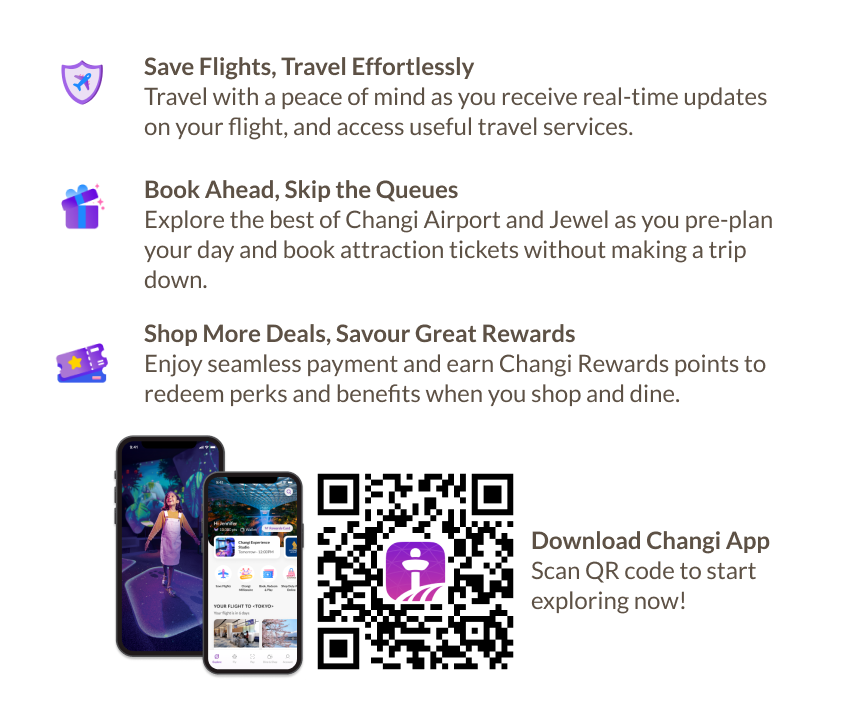 WHAT'S NEW?
Check out latest enhancement and new features on the Changi App.
Your favourite features
Find out more about each feature when you click on them!