A JOURNEY OF FUN AND DISCOVERY
Go on a journey of fun and discovery through the exciting virtual world of Changi Airport! Engage in the wonder of amazing projection experiences and enjoy interactive games and immersive shows. In this first-of-its-kind digital attraction, experience the magic of technology and learn about aviation and what makes the airport tick.
For enquiries, event bookings, schools or corporate visits, please email ces.sales@changiairport.com.
MORE ABOUT
CHANGI EXPERIENCE STUDIO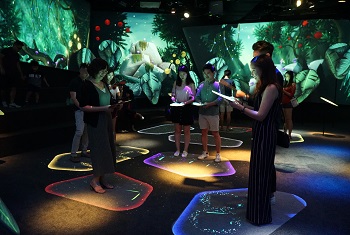 A JOURNEY OF FUN AND DISCOVERY
Explore and enjoy 20 different interactive touchpoints over 10 content zones. Learn about the history and development of Changi, go behind the scenes of its operations and play games simulating airport functions. A fascinating journey of discovery and play for both adults and children alike.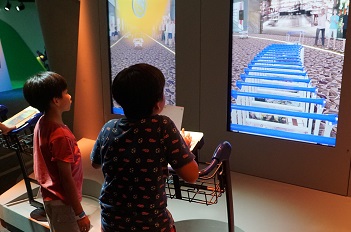 EXPERIENCE THE MAGIC OF TECHNOLOGY
Experience magical surprises through state-of-the-art technology that is first in Singapore and Asia. Highlights include a garden that sings, an adrenaline-pumping runway race, a quest to collect airport trolleys, a battle of smiles, a journey through time and space… and more. Set aside 90 minutes to see it all!