DISCOVER BEAUTY IN ART & NATURE
Art and nature go hand-in-hand at Jewel. Come and immerse in spaces where unique art pieces lead us to contemplate and appreciate creation in all its forms.
MORE ABOUT
ART INSTALLATIONS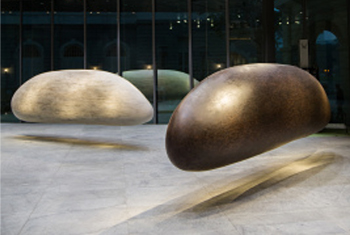 Grains of Thought
This sculpture is by Singaporean artist Eng Tow, known for her contemplative works. Giant rice grains are suspended in a simple, yet profound piece that gives pause and inspires reflection.